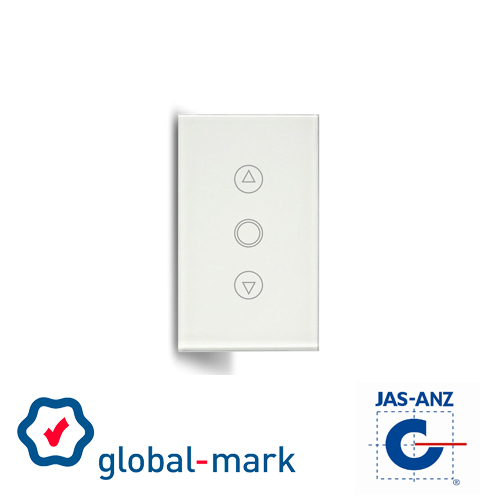 Australian Standard Approved with GMA Approval : GMA-500565-EA
Specification:
Mechanical Life: 100,000 Times of Operation

Max Voltage: AC 110 – 250V/50 – 60Hz

Dimensions:  (W)120mm × (H)72mm ×(D)42mm

Panel Material: crystal glass

Available Colour – White & Black
Features:
Luxury tempered glass panel

Perfect flat plate, smooth gorgeous

Exquisite craftwork, well polished glass, modern experience

Capacitive touch sense, turn on/off without noise

Blue indicator, easy to find in the dark environment.

Installation is the same as normal light switch.

Replace traditional switch directly.

Suitable for all types of lights including incandescent,  fluorescent lamps, tubes, energy saver and motion sensor lamps,  LED and so on.